2022-01-29 09:11 10:150
Mas Pi'i Channel Youtube
Kata-Kata Motivasi Terbaru 2017
Kalimat Indah Motivasi Terbaik 2017
KATA KATA MOTIVASI TERBARU 2017


Kenali terlebih dahulu sebelum menilai, karena yang tampak indah tak selalu indah dan yang tampak buruk tak selalu buruk.

Hidup tanpa mempunyai TUJUAN sama seperti " Layang-layang putus" Miliki tujuan dan PERCAYALAH anda dapat mencapainya.

Orang bijak adalah orang yang selalu belajar dari kegagalannya sedangkan orang yang bodoh adalah orang yang selalu menutupi kegagalannya.

Orang yang gagah perkasa itu bukan orang yang bertubuh kekar melainkan orang yang mampu mengendalikan emosinya ketika marah.

Kebanyakan orang gagal adalah orang yang tidak menyadari betapa dekatnya mereka ke titik sukses saat mereka memutuskan untuk menyerah.

Jangan pernah berfikir tidak akan pernah bisa mendaptkan dia, meraih cita-cita,dan segala hal yang kau inginkan.

Orang sukses takkan pernah mengeluh bagaimana kalau akan gagal,namun berusaha bagaimana untuk berhasil.

Genggamlah bumi sebelum bumi menggengam anda, pijaklah bumi sebelum bumi memijak anda,maka perjuangkanlah hidup ini sebelum anda memasuki perut bumi.

Jangan sesali apa yang telah terjadi kemarin, tapi jika kamu tak mampu menjadi lebih baik hari ini, kamu patut menyesali.

Hargai apa yang kamu miliki saat ini. Kebahagiaan tak akan pernah datang kepada mereka yang tak menghargai apa yang telah dimiliki.

Ketika tak ada kata terucap, diam mampu ungkapkan apa yang tak terkatakan. Tak semua bisa memahami, tapi sahabat selalu mengerti.

Kebencian hanya merugikan diri sendiri, tersenyumlah ketika disakiti. Hati tanpa benci membentuk jiwa yang tegar dan damai.

Cinta mungkin akan membuatmu terluka, tapi ia membuatmu semakin dewasa. Jadilah pribadi yang selalu memaafkan, terutama hatimu.

Jika sewaktu waktu kita jatuh bukan berarti tidak bisa bangun kembali, kecuali jika memang kita memilih menyerah.

Ketika anda merasa mengatahui banyak hal sesungguhnya itu pertanda bahwa anda tidak tahu banyak hal.

Pernikahan samasekali bukan akhir dari rangkaian cerita "cinta" yang selama ini anda rajut karena sebenarnya anda belum memulai apapun.

Seringkali kita merasa mencintai tetapi yang terjadi sebenarnya adalah kita hanya mementingkan pengakun atas eksistensi kita.

Berbahagialah anda jika masih bisa merasa sedih karena itu artinya anda siap menerima kebahagiaan.

Kebahagiaanmu tidak ditentukan oleh orang lain, tapi oleh dirimu sendiri. Apa yang kamu lakukan hari ini, tentukan bahagia masa depanmu.

Salah satu hal tersulit dalam hidup adalah tetap menjadi dirimu sendiri ketika semua orang berusaha mengubahmu menjadi orang lain.

Kamu tak bisa kembali ke masa lalu dan mengubah sebuah awal yang buruk, namun kamu bisa membuat akhir yang indah, mulai saat ini!

Janganlah berdoa untuk hidup yang mudah, tetapi berdoalah untuk menjadi manusia yang tangguh.

Jangan terlalu bergantung pada orang lain. faktanya kamu lebih kuat dari apa yang kamu pikirkan, hanya kamu tidak mempercayainya.

Hidup ini pilihan. Apapun yang membuatmu sedih, tinggalkanlah...tanpa rasa takut akan hilangnya kebahagiaan di masa depan.

Jangan memohon pada Tuhan tuk meringankan cobaan yang ada, berdoalah pada Tuhan tuk memberikanmu kekuatan tuk dapat melaluinya.

Hidup tak selalu seperti yang kamu mau. Hal baik dan buruk terjadi selalu, namun semua itu telah diatur Tuhan, dengan akhir yang indah.

Jangan terlalu pikirkan sendirimu, karena ada seseorang di luar sana yang sedang bertanya-tanya seperti apa rasanya bertemu denganmu.

Jangan tangisi mereka yang meninggalkanmu demi orang lain. Jika mereka cukup bodoh melepasmu, kamu harus cukup pintar melupakannya.

Setiap orang punya masalah. Lebih baik mencari solusi masalahmu daripada membandingkan masalahmu dengan orang lain.

Kadang kamu bertemu seseorang yang sangat berarti dalam hidupmu hanya tuk menyadari pada akhirnya kamu harus melepaskannya.

Pikirkan apapun yang akan kamu ucapkan. Karena setiap ucapan yang keluar dari mulutmu, tak akan bisa kamu tarik kembali.

Cintai apapun yang ada didunia dengan sewajarnya. Karena apapun yang ada di dunia tak ada yang abadi.

Belajar memahami bahwa tak semua keinginan bisa terpenuhi, barangkali obat terbaik tuk mencegah kecewa dan sakit hati.

Jangan pernah menyepelekan apapun yang telah kamu miliki, karena mungkin yang kamu miliki itu sangat diinginkan oleh orang lain.

Selalu lakukan kebaikan dengan cara terbaik. Karena dengan cara itulah kedamaian akan tercipta.

Ikhlas menerima kesalahan, dan belajar dar setiap kesalahan, karena itu yang akan menjadikanmu kuat dalam menjalani kehidupan.

Lakukan apapun dengan tepat, bukan hanya cepat. Keberhasilan tak bisa dihalangi jika yang kamu lakukan telah tepat.

Hidup tak pernah lepas dari masalah, karena masalah adalah salah satu cara Tuhan menjadikanmu pribadi yg lebih kuat dan dewasa.

Tak ada kata terlambat tuk berubah. Masa lalu hanyalah pendewasaan dirimu. Hidupmu tak ditentukan oleh orang lain tapi kamu!

Ketika kamu jatuh, jangan tetap di bawah. Jatuh bukan berarti kalah, itu hanya berarti kamu harus bangkit dan kembali mencoba.

Jangan salahkan dirimu atas keputusan yang salah. Setiap orang membuatnya. Jadikan mereka pelajaran tuk keputusanmu selanjutnya.

Didalam banyak bicara pasti ada pelanggaran, tetapi siapa yang menahan bibirnya, berakal budi.

Menertawakan masalah orang lain itu mudah. Menertawakan masalah diri sendiri? Hanya orang hebat yang bisa.

Jika kamu membiarkan rasa takut tumbuh lebih besar dari imanmu, maka kamu menghalangi impianmu menjadi kenyataan.

Tak perlu iri pada orang lain. Lihat apa yang kamu miliki sekarang, pikirkan apa yang telah dilakukan tuk dapatkannya. Bersyukurlah.

Hanya karena orang lain berbuat tidak baik kepada kita, bukan berarti kita harus membalasnya dengan cara yang sama.

Membenci hanya merugikan dirimu sendiri, karena sebagian besar orang yang kamu benci tak akan peduli dengan kebencianmu.

Untuk setiap manusia di dunia ini, Tuhan telah memberikan sesuatu yang mulia dan baik ke dalam hatinya. Selalu jaga hatimu.

Jangan berhenti berharap tuk yang terbaik. Persiapkan diri tuk yang terburuk. Dan terima apapun yang Tuhan berikan.

Doaku hari ini: Tuhan, maafkan semua kesalahan yang telah ku lakukan. Berkahilah mereka yang selalu mengingatkanku.

Hidup ini terlalu berharga tuk habiskan waktumu memikirkan dia yang tak memperlakukanmu dengan baik, dan tak pernah menganggapmu ada.

Salah satu hal terbaik dalam hidup adalah melihat senyum di wajah orangtuamu, dan menyadari bahwa kamulah alasannya.

Ketika seseorang berusaha menjauhi hidupmu, biarkanlah. Kepergian dia hanya membuka pintu bagi seseorang yang lebih baik tuk masuk.

Jangan pernah meremehkan diri sendiri. Jika kamu tak bahagia dengan hidupmu, perbaiki apa yang salah, dan teruslah melangkah.

Jangan membenci mereka yang mengatakan hal buruk tuk menjatuhkanmu, karena merekalah yang buatmu semakin kuat setiap hari.

Terkadang, kamu berpikir seseorang telah berubah tanpa kamu menyadari hal itu terjadi karena dia mulai bersikap dewasa.

Hidup terlalu singkat jika hanya menyesal. Hidup hanya sekali, namun jika digunakan dengan baik, sekali saja cukup!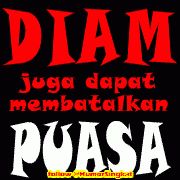 Terima kasih sudah melihat dan membaca Kata-Kata Motivasi Terbaru 2017
diposting kembali 2017-04-22 13:09:22 by:Admin
kembali ke postingan
Views
[2018-04-29 17:49:06]
Kanye West shoes :
Needed to put you that tiny word to finally give thanks over again relating to the wonderful guidelines you've shared here. It has been so wonderfully open-handed of you in giving freely all that a number of us might have offered as an e-book to help make some profit for their own end, particularly considering the fact that you might have tried it in the event you desired. These thoughts as well worked to become great way to understand that the rest have a similar keenness similar to my very own to know the truth very much more in respect of this condition. I'm sure there are some more pleasant situations up front for individuals that start reading your website.
Kanye West shoes http://www.yeezyshoesuk.com

Main Category iklan?
#Iklan Teratas Saat Ini™

HellFire - Android App Rahima Ouadfel - Send an email 33 1 58 39 34 07
2013-03-26/07:39:55

Blood Brothers - Android App Install - Rahima Ouadfel Send an email 33 1 58 39 34 07
2013-03-26/05:18:03

Blog Harian Ponsel at myWapBlog
2013-03-25/00:49:09
Anda tertarik untuk pasang iklan secara "Gratis"?
Silahkan klik disini
#Main Blog

10 Berita Unik dari Rivyanra Blog
Oleh: Admin
Add On: 2013-10-23 Time: 13:22:34

10 Informasi Terbaru Dari BLOG SUNYI
Oleh: Admin
Add On: 2013-10-22 Time: 10:07:32

10 Info Link Terbaru Dari Zidnifadhila
Oleh: Admin
Add On: 2013-10-20 Time: 23:02:04

Category Blog?
#Main Share: